Harmony
Harmony is a social enterprise with the vision to strive for a more progressive future which advocates for adults with learning disabilities in the workplace. Having previously operated under 'Harmony Corner'  within 'The Triangle Housing Association' they were seeking a brand new visual identity including a WordPress website, Social Media accounts and print materials.
After spending some weeks examining the services, values and ethos of Harmony, we began to centre the branding around the 5 Pillars of Wellbeing  as well as creating a brand that could be scaled out across the country – not just in Ballymena!
We wanted to ensure that Harmony wasn't just a social enterprise but a brand in which its products just happen to be expertly made by an adult with a learning disability.
Chloe Mooney
Lead Merchandise Developer
Web Designer
UX/UI Design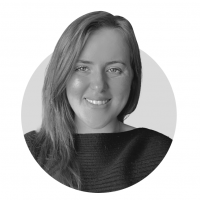 Hollie McCartney
Project and Client Management
Lead Web Developer
UX/UI Design
Lucy Fleming
Lead Graphic Designer
Branding and Visual Identity
Social Media Content Creator